I did it. My first experience with a real tile floor. I did a coffee table a few years ago, but that doesn't really count since it was totally free form. But first I put up the new light fixture so I could see what I was doing in there!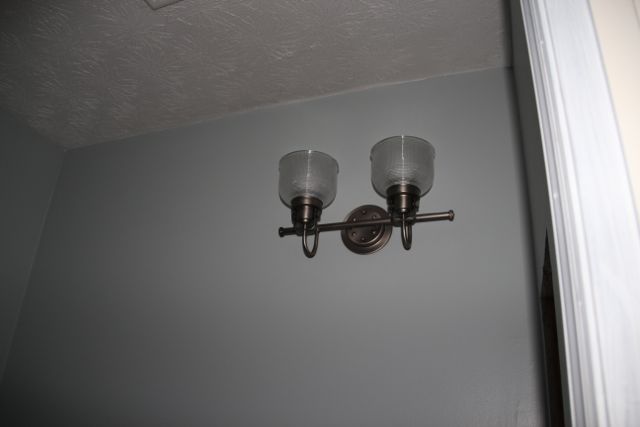 I love it. And to go along with that, I replaced the cruddy cream colored switches with white ones and got plate covers to match those in the dining room and front hall. I think I'll replace the rest of the downstairs covers after I recover a bit financially from this renovation.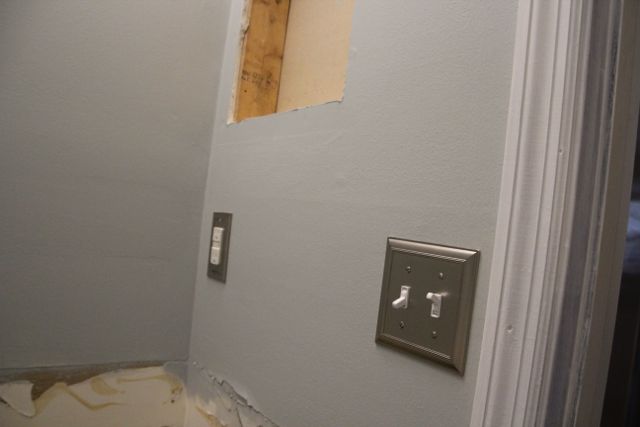 And here it is! The fabulous ceramic slate tile floor.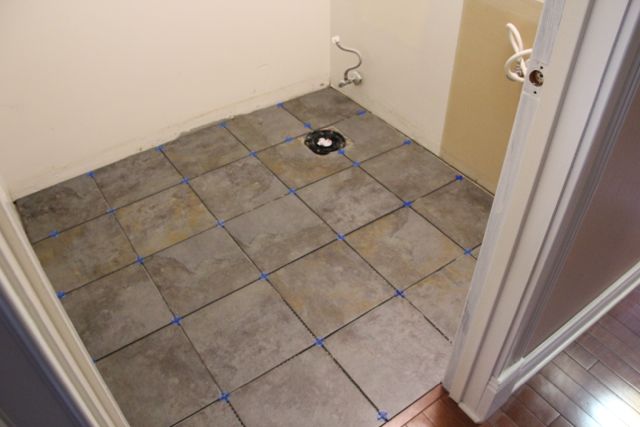 I totally lucked out and only had to cut two tiles to fit around the toilet drain. It has little blue spacers in there right now, but the picture tomorrow will have grouting and everything. I may actually get this project done in the week I've allotted for it!
Since I have to wait until at least 3:00 today to do the grouting, I have lots of little finishing projects on hand to complete. Along with making Vanilla-Lavender bath fizzes for a craft show I'm doing tomorrow. Just a short one at work, but it'll cut right into the middle of my day, so I have to plan really well.