Here are a few more of my favorite pictures from the past several years. I took some of them, but I'm sure that D— took some of them as well.
Forget the fact that it's still warm outside. I totally dug the textures on this window.
I was born on Nantucket and spent part of my summers there every year until I was about 13. I started going back again every 10 years or so when I was in my mid-twenties. This is from a visit in 2007. Must've been pretty early in the day though. The streets almost never looked like this. Not the usual throngs of people.
New York City has a marvelous park called the High Line. It's a reclaimed railroad bridge that's been paved with planks of cement and planted with beautiful wildflowers. My advice? Start at the southern end and get a botanical guide for a dollar. If anyone tells me the name of this flower below, I'll update the site with a caption.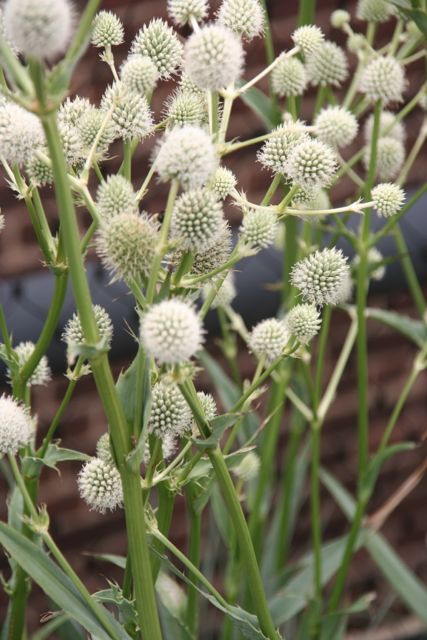 The spots in the sky below are from a bit of drizzle that hit the camera lens. I don't care if I look like a tourist because I'm looking up. There's some marvelous architecture up there.
The High Line also has some modern sculptures mixed in with the loose wildflowers and grasses.
And this one is from my front yard. A lovely ornamental tree that sits right outside my living room window. I still don't know what it is. But I take pictures of it in every season.
And we're back to the cold weather pictures. This is a branch from the same tree as the one with the pink flowers above.