One week later…I have all my fabrics cut. It's likely I will discover I have either too many or too few of some.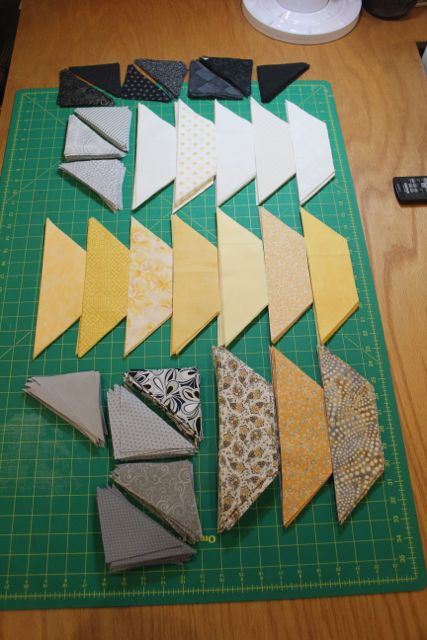 There were templates to use for the pattern pieces, but I'm not a fan of templates unless I have no alternative. So I measured them and laid them out on the back of my gridded rulers.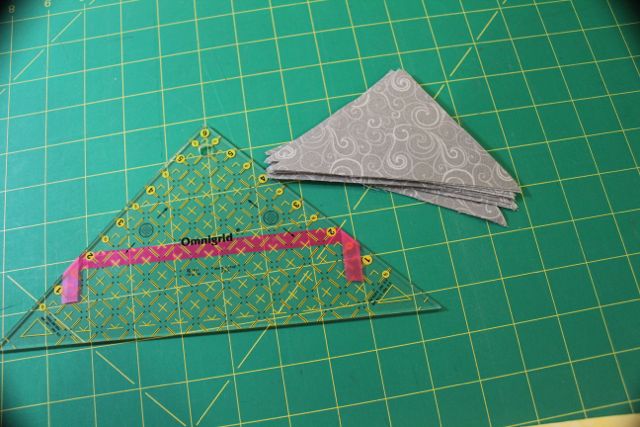 The trapezoids were a little trickier. I cut strips of yellows and whites at 2 3/4″ and then cut the trapezoids from that. This ruler is a 12 1/2″ square. Very versatile.
After I had cut all the blacks, I realized that while the pattern in the book was square, the pattern I designed was on point. Hmmm. Continue reading…