I began a pretty green quilt for myself about a year ago. It was something I was doing in-between other projects. As a result, it took waaaaaay longer to finish than many of my other quilts. But finished it is.
I pinned all the layers together at the beginning of April and here it is June. Felt like longer!
I tend to let larger quilts languish when it gets to the actual quilting part. I am more interested in the fabrics and the design than I am in the actual quilting. As a result, I do a lot of straight lines. Sometimes you see them. Sometimes you don't.
On Friday night, I realized that if I put my head down and plowed through it, that I could finish this thing the next day. So I put more Midsomer Murders on Netflix and, three episodes later, I was done. All that remained was for me to make the label; sew it on; and wash the guidelines out.
An aside to quilting supply companies: why don't you sell pink and yellow pencils outside of a set anymore? There are some things that are still useful to us old school types.
I'm getting better at making my own labels now. D— has had so many projects of his own, and it's high time I got my hands around inDesign, that I didn't ask him for a title or (much) help with the label. Maybe I can do the next one entirely solo!
The finished quilt is 90 x 90 and on my bed. Those pictures don't look great, but I know you all like to see the whole design better anyway. So here it is!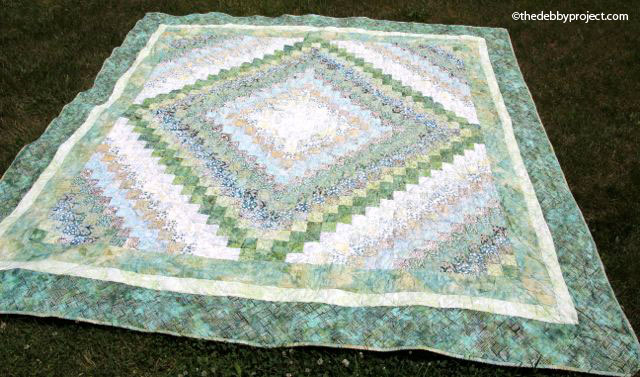 On to the next UFO (unfinished object) on my list. I have to put the doors up on the guest room closet. And I have to design and finish the glass tile table/bench I'm building for next to the front door.